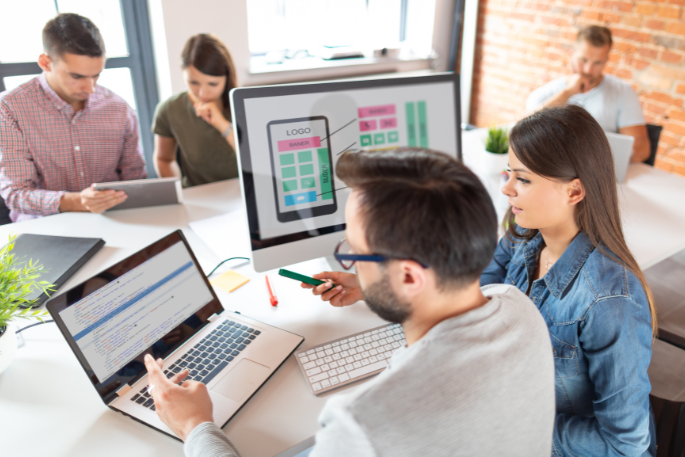 If you are planning to implement software solutions for your business, then you might want to consider some of the following benefits. For example, it's a great idea to look for ERP solutions if you are running a large corporation. Likewise, it's also a good idea to invest in communication software for smaller businesses.
Small businesses can benefit from communication software
If you're running a small business, communication tools can make your life easier. It can help you get the most out of your team, so you can work more efficiently.
With the help of software solutions, you can improve your digital presence and engage with your customers. By centralizing your communications, you'll be able to better understand and assess what needs your attention. These solutions can be deployed on-premise or in the cloud.
Small businesses often have employees who are not physically in the office. For this reason, they must have reliable communication systems. To keep their team members in the loop, they can use apps to send messages, add notes, and make voice and video calls. Using the right tools can improve communication and help your business grow.
When it comes to unified communications, you should consider Ring4. The company's cloud-based phone system keeps track of employee workflows and interactions. You can also monitor customer service and productivity reports.
Larger businesses can benefit from ERP software
Enterprise resource planning (ERP) software helps companies streamline and automate their business processes. The software gives businesses total visibility into their operations, including data, employees, and customer relationships. It also improves accuracy and response rates, allowing companies to make quicker decisions.
ERP solutions have numerous capabilities and can be integrated with other software. They are ideal for any type of business, whether it's small, medium, or large. You can choose from cloud-based or on-premise software. However, you'll need to consider the pros and cons before deciding.
Cloud-based ERP is hosted on the vendor's servers, making it easy to access business information from any location. Unlike on-premise systems, it doesn't require hardware or IT specialists. There is a monthly subscription fee.
ERP is designed to simplify and automate the most complex tasks, while still allowing users to input and adjust data as needed. It can also improve the quality of reporting, which is essential to helping companies communicate their state of affairs.
Enterprises can benefit from software that integrates easily with each other
When you're running a business, you have many different components that need to work together in order to make things happen. These components are often referred to as "enterprise applications". Enterprise application integration streamlines the way in which these functions are managed and helps businesses run more smoothly. The benefits of enterprise integration are numerous and can help your organization get more done in less time.
Running different applications separately can lead to data silos that can make decision-making and other operations much slower and less effective. By using software that integrates easily with each other, your business can get all of the information it needs to make the best decisions. This can also save money and increase your productivity.
If you're a small business owner, you may not have the resources to invest in an expensive, complex integration solution. Luckily, there are several out-of-the-box software integrations that are designed to be simple to use and don't require any technical expertise. Those solutions are especially ideal for standard operations, but there are also some that allow for a bit of customization.